Thought for the Week - Summer 2022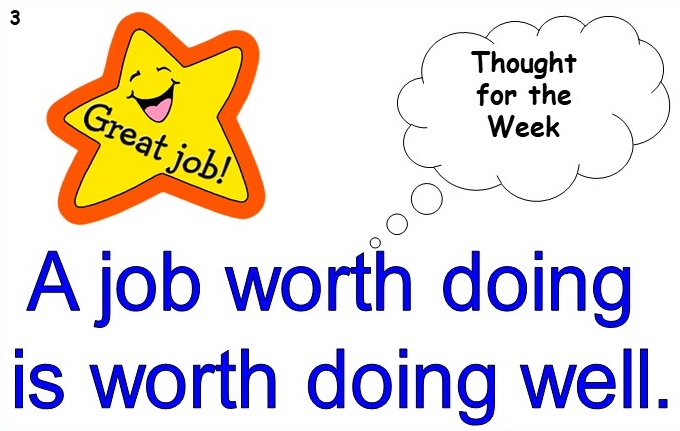 Can you think of an example when you have worked hard at something?
How did you feel about it?
Year 4 have been exploring examples on when they have worked hard on something and how they made them feel for the thought for the week this week 'a job worth doing is worth doing well'.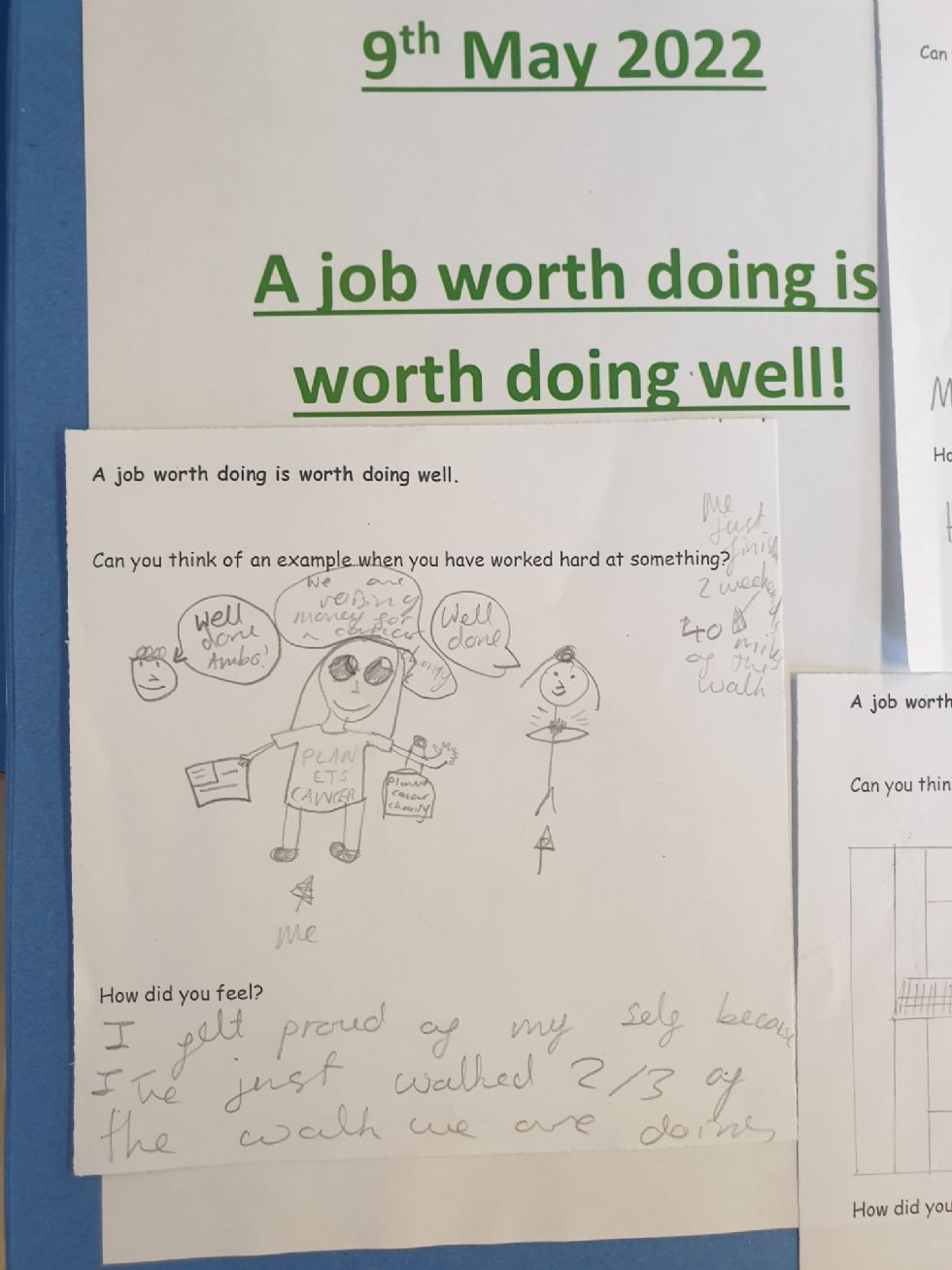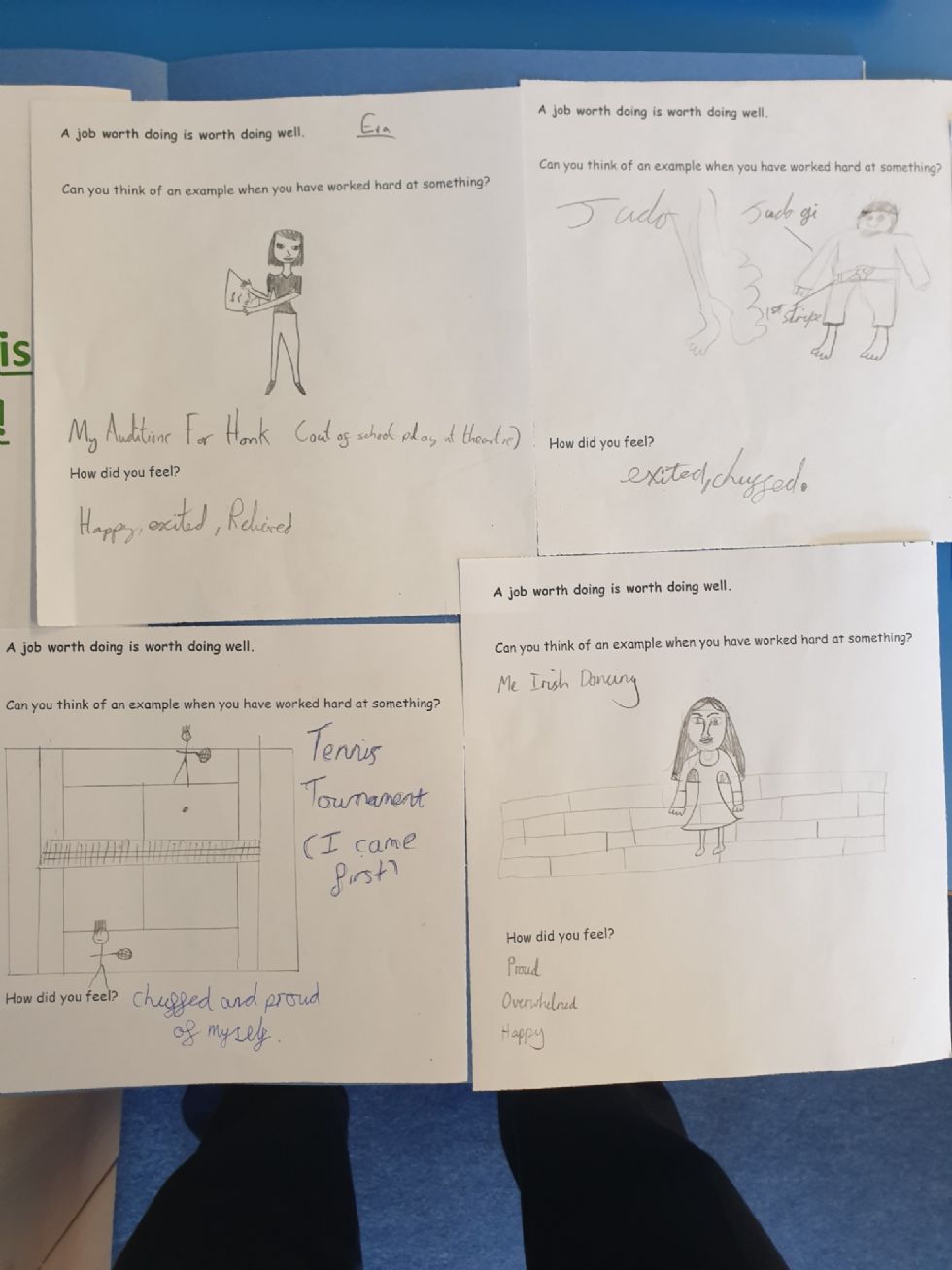 ---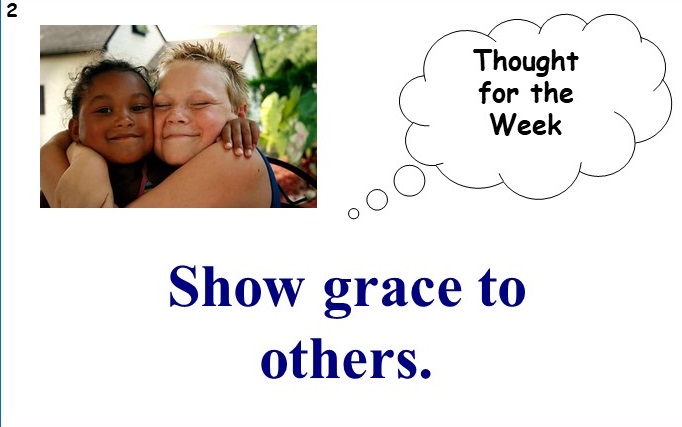 How does grace helps us to build friendships and restore relationships that have gone wrong?
In Year 1 they explored carefully the Bible story of the conversion of Saul, and thought about how grace was shown in the story. This led to a discussion about how the children could show grace to one another at school.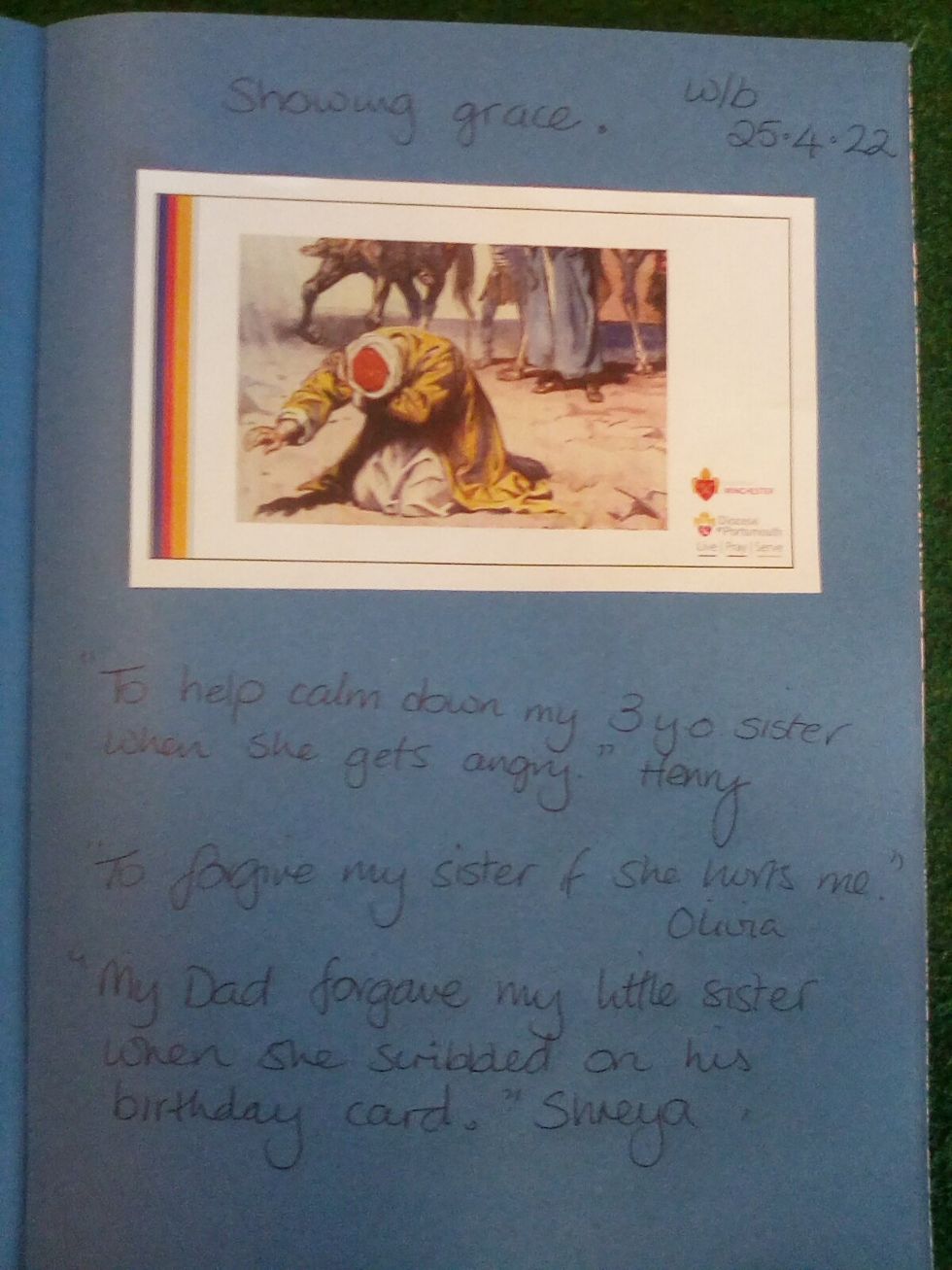 ---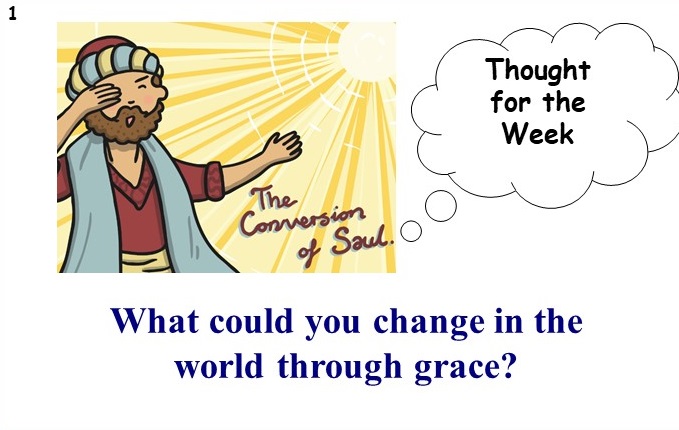 What is grace?
What can it look like?
Why is it that offering grace to others isn't always easy but is important if we want to be the best person that we can be?
6M listened to 'Amazing Grace' written by John Newton and 'Blinded by your Grace' written by Stormzy.
We thought about the theme of 'Grace' in each song and the impact it had on each composer. We talked about what might have inspired each composer to write their song and the reasons why each song is popular today.