Worship Wonders
DEC 2021 update: Due to the amount of fantastic photos and updates we have, our Worship Wonders will now be moving to our new Album system.
Take a look through our 'Worship Wonders Albums' in the menu system.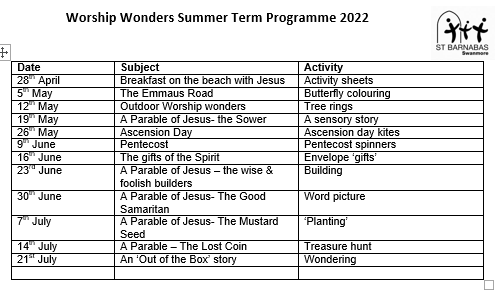 ---
25 Nov 2021
In Worship wonders today the children explored prayer through the use of a prayer labyrinth. This was an opportunity to quietly pray to God.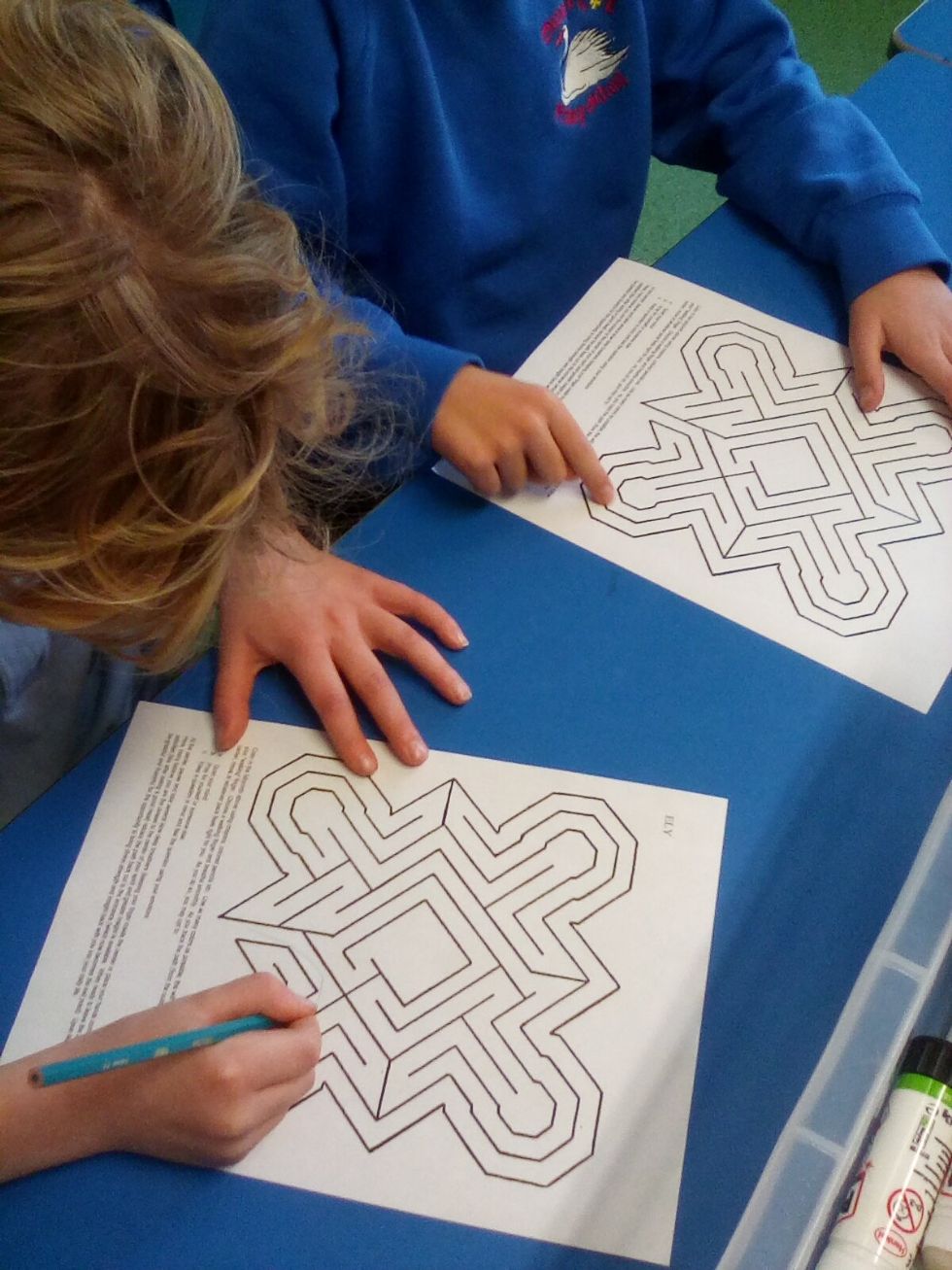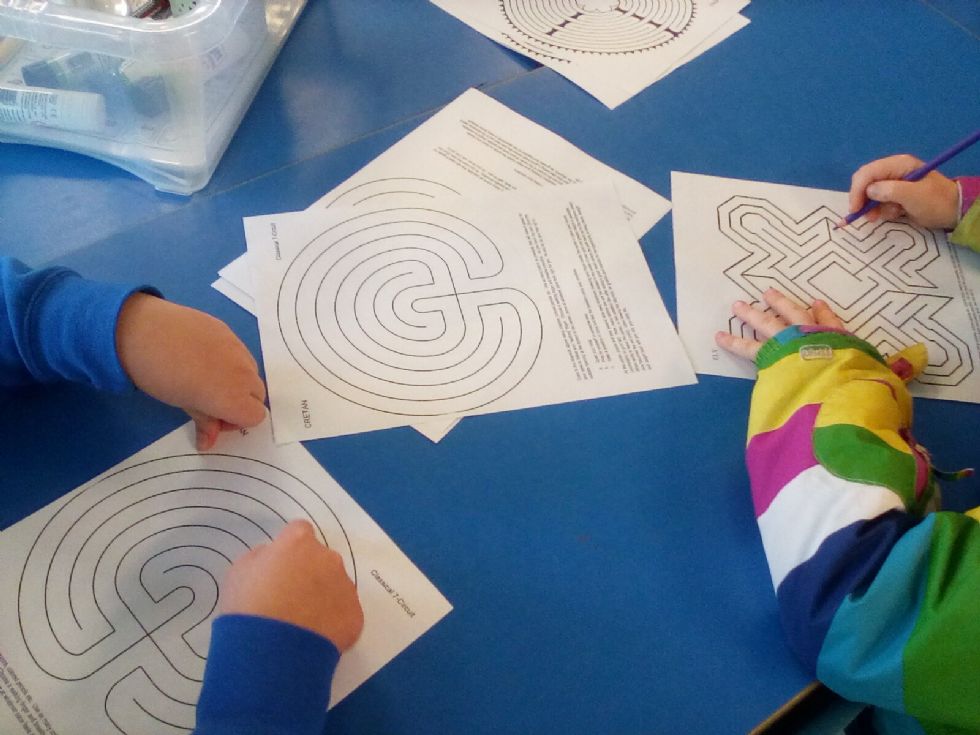 18 Nov 2021
Today in Worship wonders the children spoke about Liz Qinn's visit last Monday. They wanted to help Liz's school in Ghana in some way. The group decided they would go back to their classes to ask their class for their ideas how the school may be able to help. Watch this space for the ideas the children may come up with ...
---
11 Nov 2021 In Worship wonders this week the children looked at prayer, and used the letters of pray to remind them of why we pray.
P - praise
R - repent
A - ask
Y - yield
The children then went on to write their own prayer to God.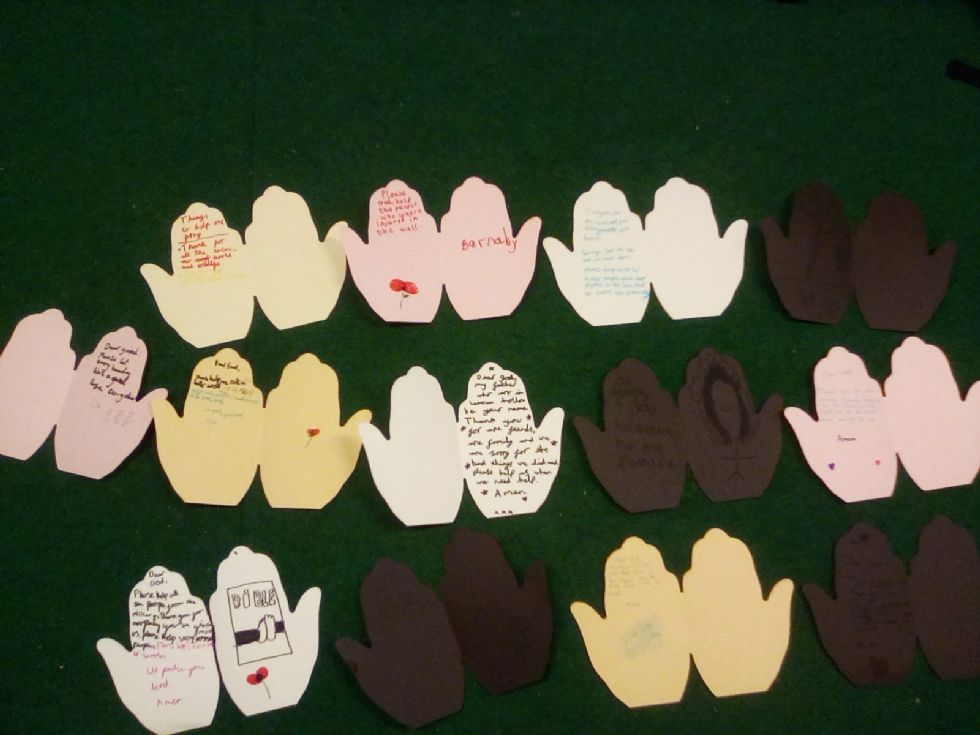 ---
Today in Worship wonders the children listened to the creation story and discussed the order of the wooden pictures with Jill. The children asked some very insightful questions.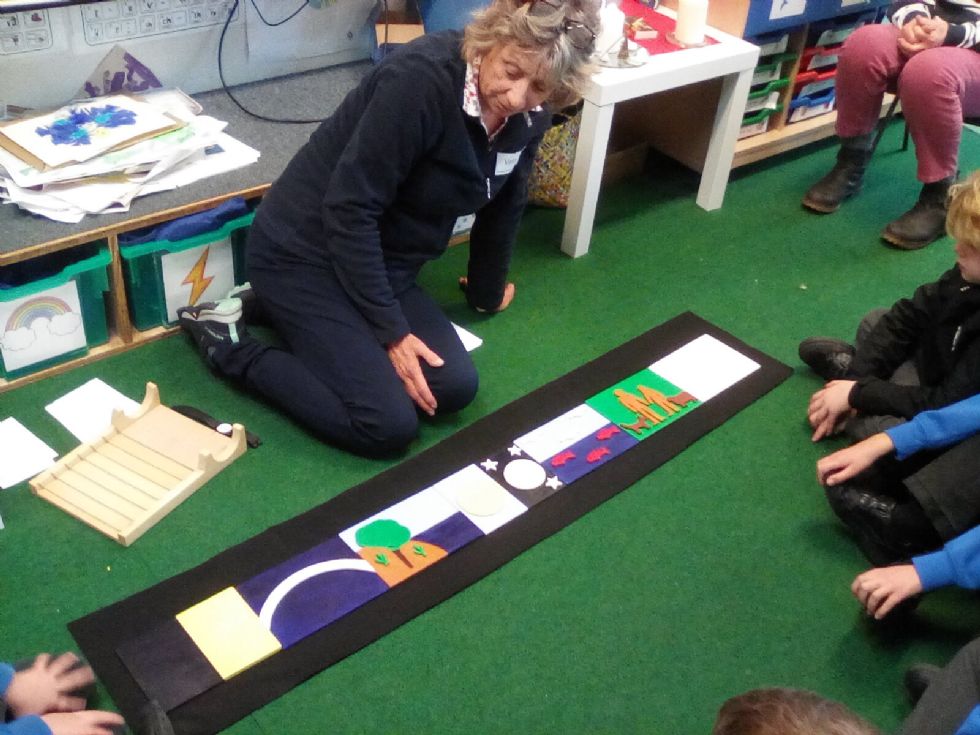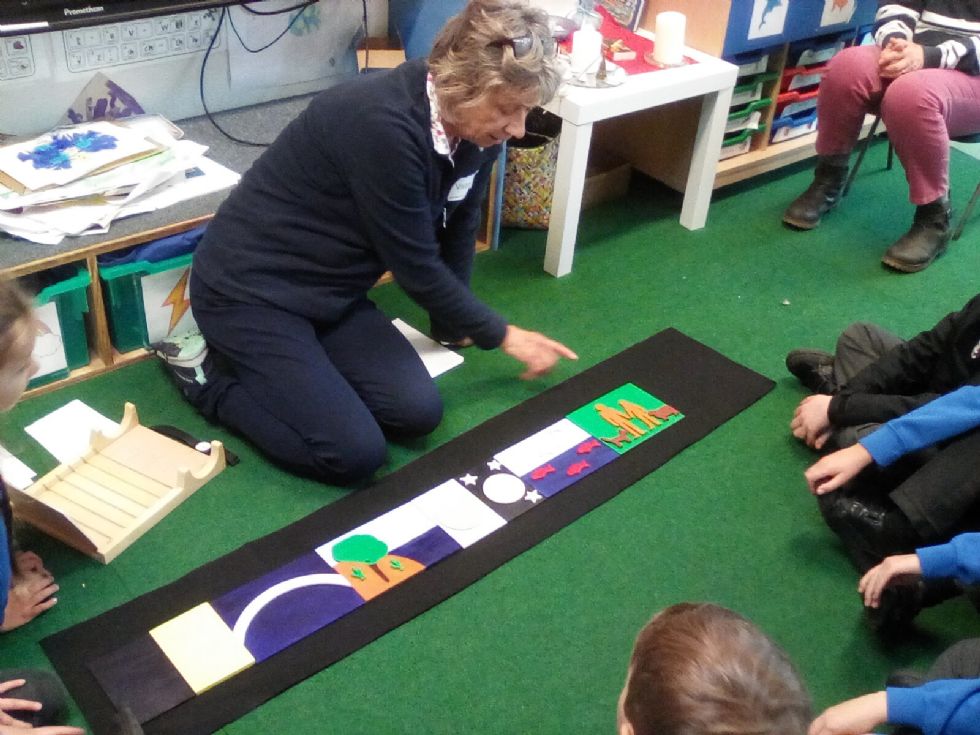 ---
21 Oct - Today in Worship Wonders the children through about how we are entering the season of remembering - remembering those who have died. The children listened to the story 'Badger's parting gifts' and then tied a ribbon to the railings of our school whilst saying a prayer and remembering someone who had died. We hope the community will join us in tying ribbons to the railings whilst they too remember a loved one who has passed away.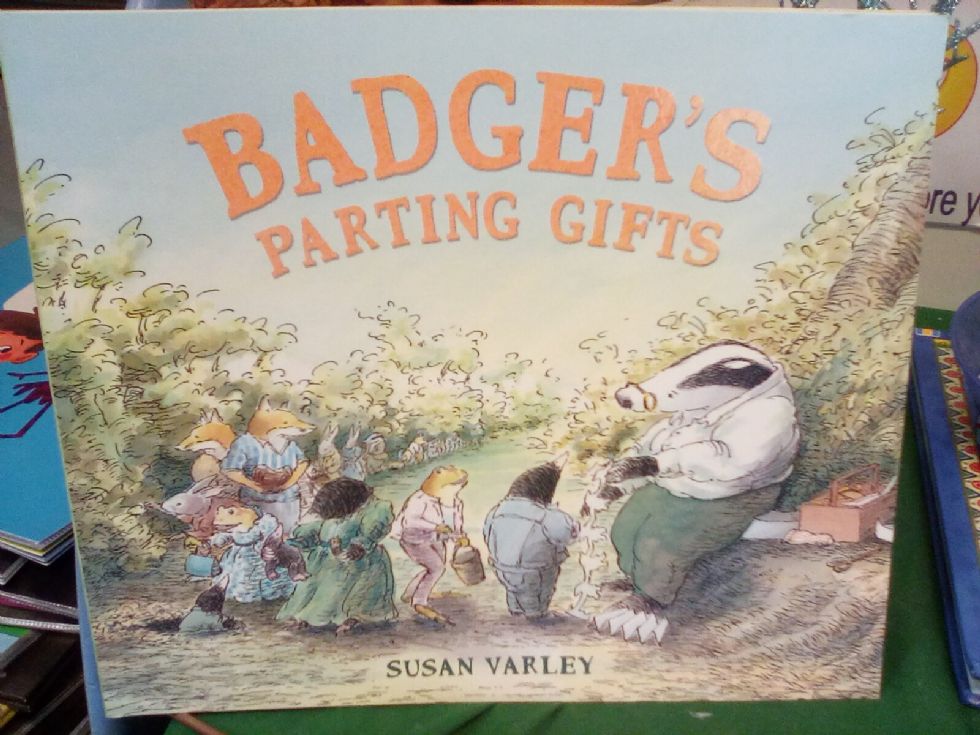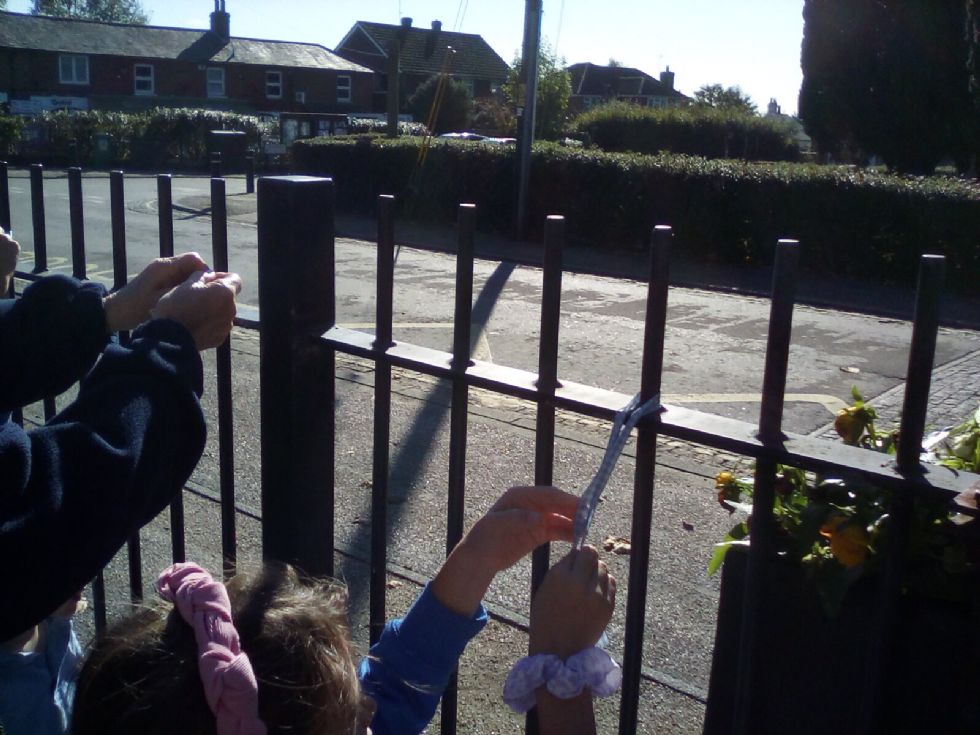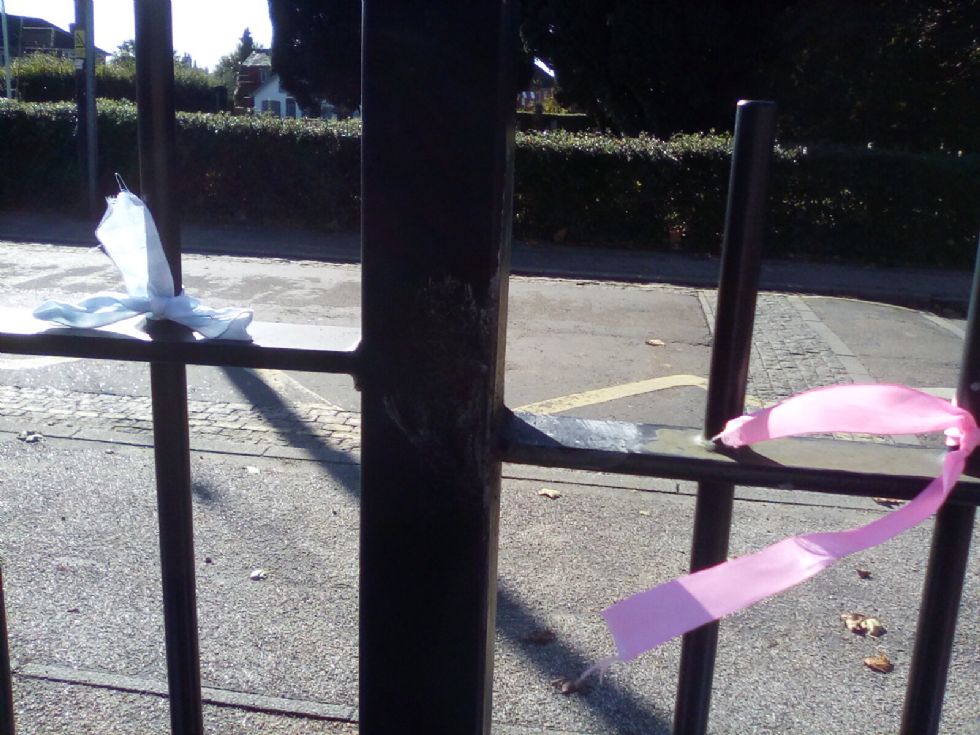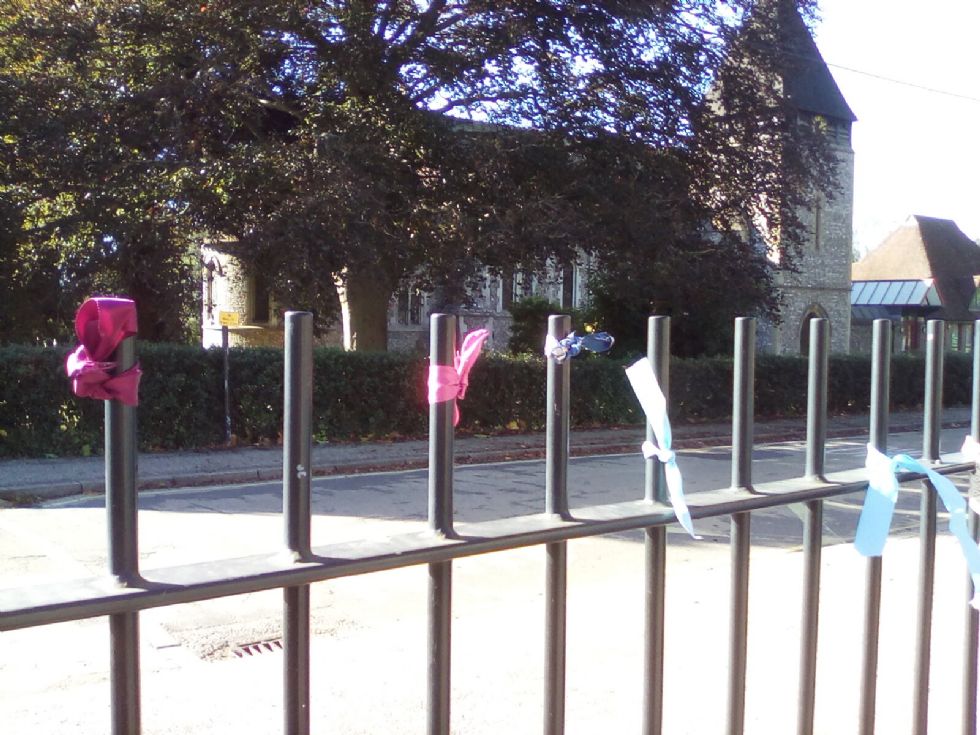 After reading the Bible story of The One O'clock miracle, Worship Wonders thought about people who may be ill or are hurting. They wrote their name on a plaster and placed it on to the body. Then Worship wonders prayed for those people together.