Courageous Advocacy
DEC 2021 update: Due to the amount of fantastic photos and updates we have, our Courageous Advocacy section will now be moving to our new Album system.
Take a look through our Courageous Advocacy Albums' in the menu system.
15 Nov 2021 - Liz Quinn visit
We were very lucky to have Liz Quinn visit our school and share how her faith has taken her to other communities in our world. Liz is from St Peter and St Paul church in Hambledon and is training to be a priest in the Portsmouth Diocese. Liz shared with us how she was learning to be a priest whilst in Ghana. It was very interesting to see how many similarities there was in the church in Ghana, for example the singing and praying. The children also found out that the priest in Ghana helps the locals with building their houses by making bricks with them - just like the wonderful people in our local church St Barnabas help others in the local community. Then Liz explained that the prayers look different in Ghana - there is so much singing and dancing! All the pupils took part in having a try at singing an African prayer and danced along with Liz. It is amazing that having faith brings communities together even when they are from other parts of the world. Thank you so much Liz for sharing your fantastic faith experience with us!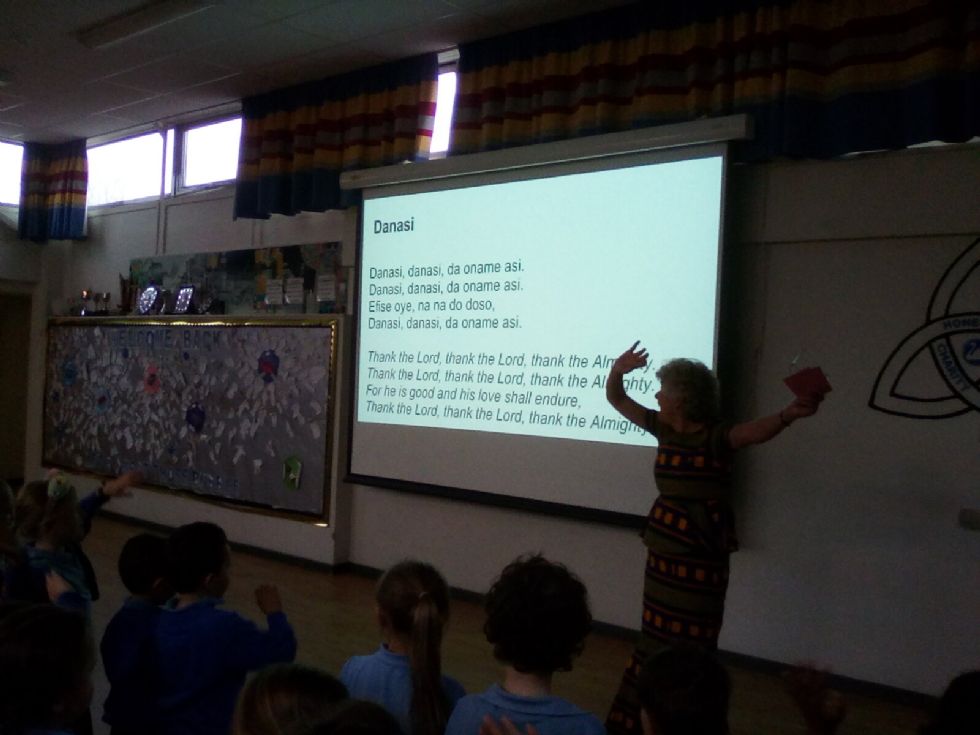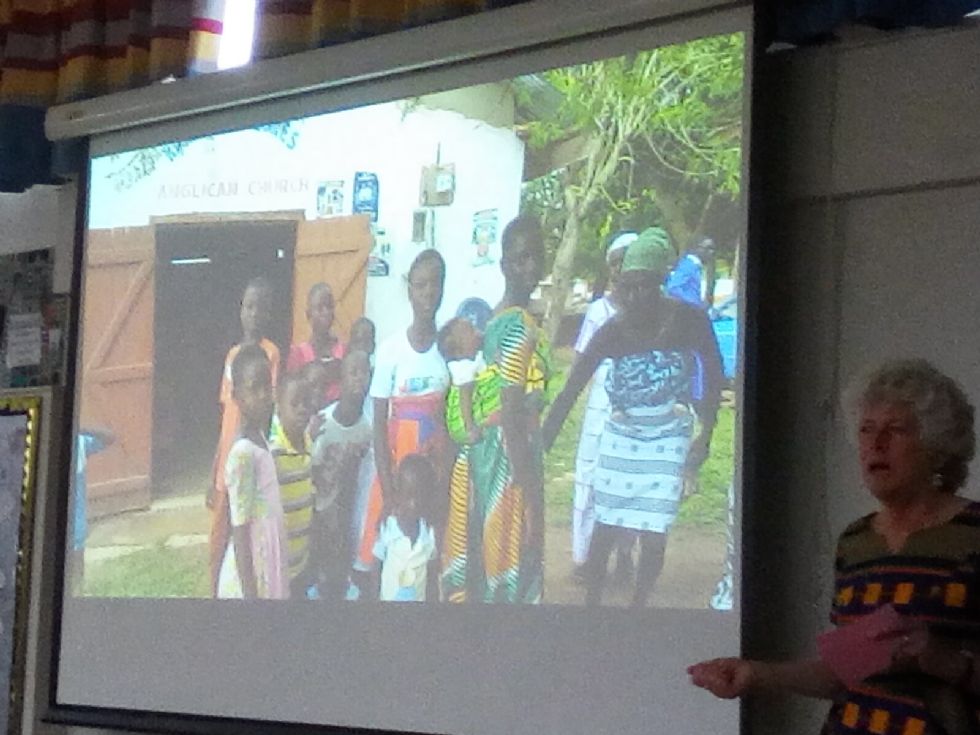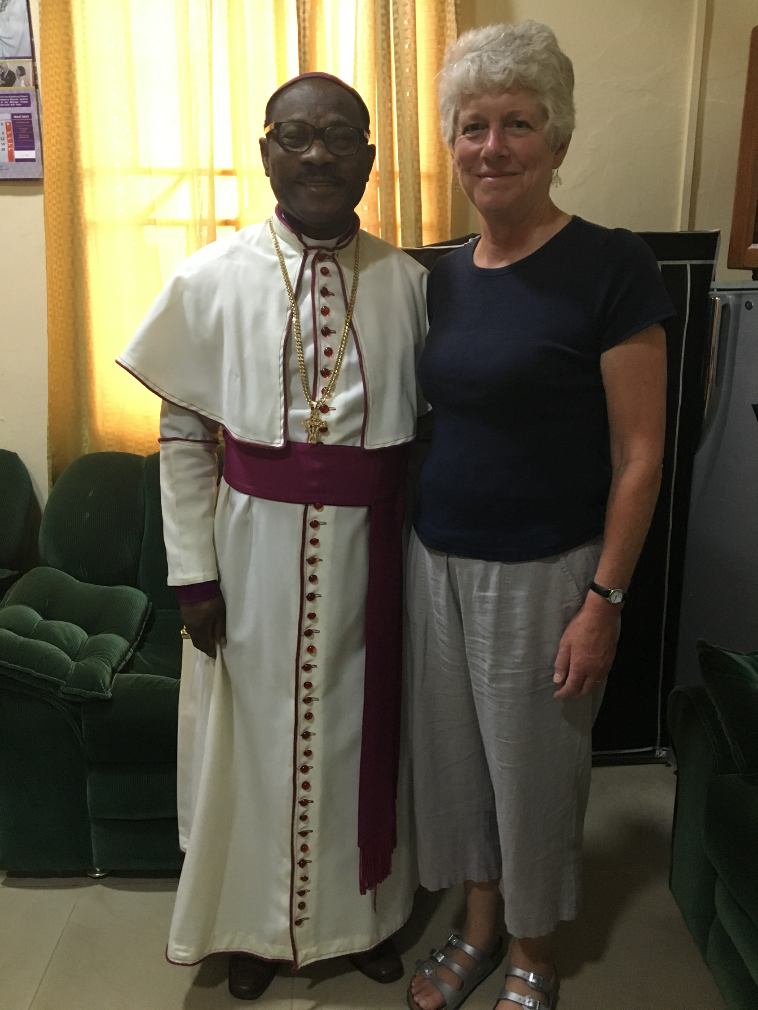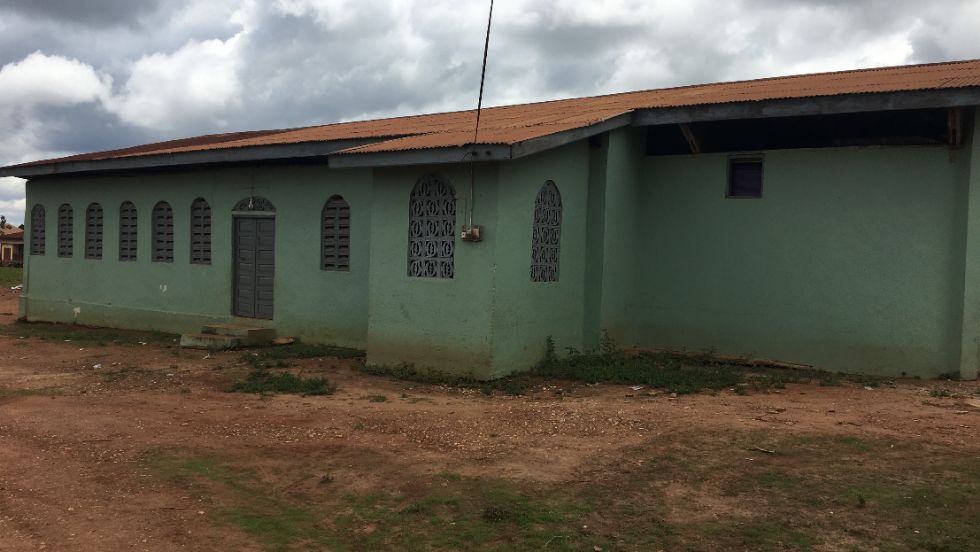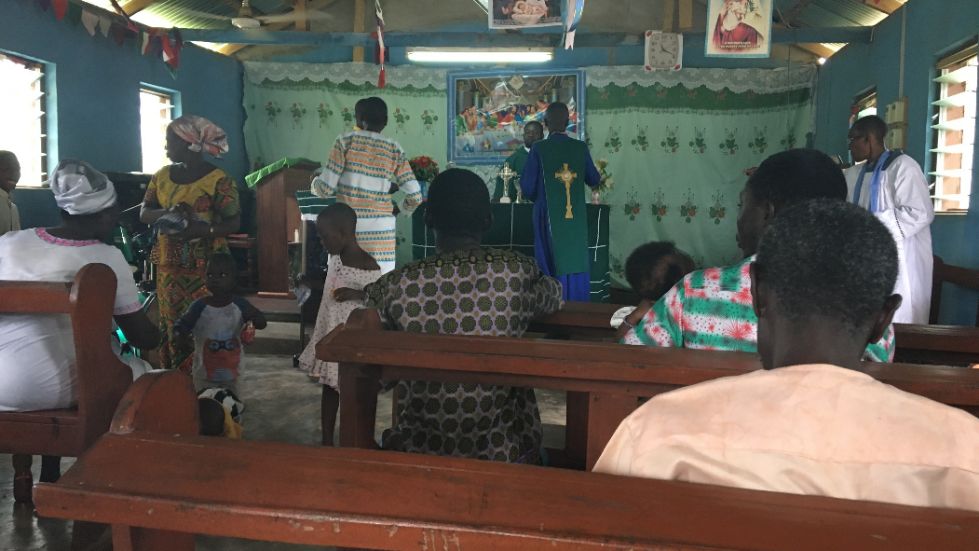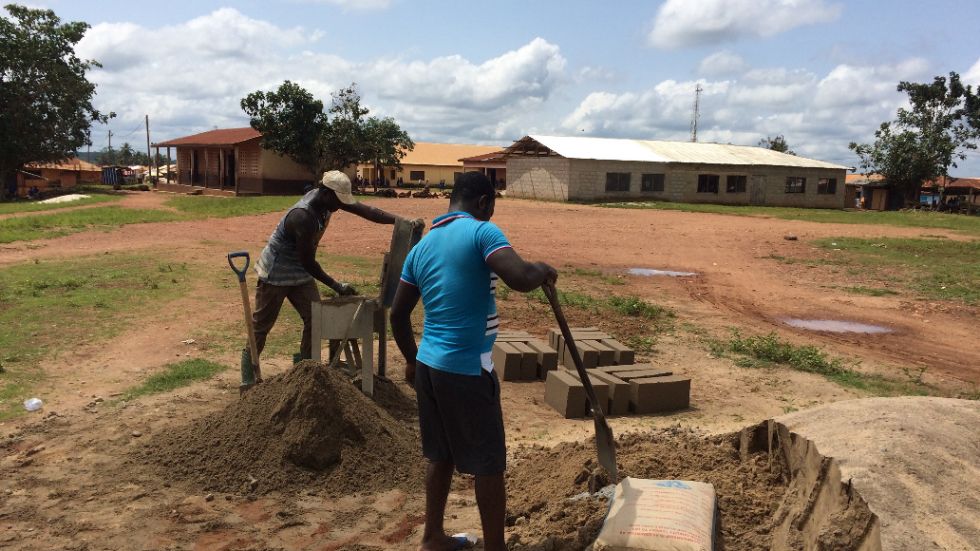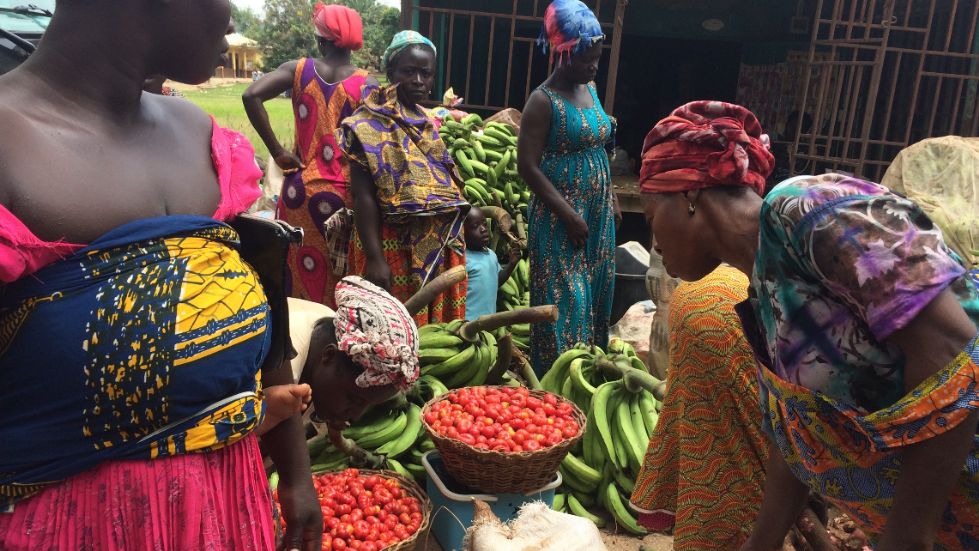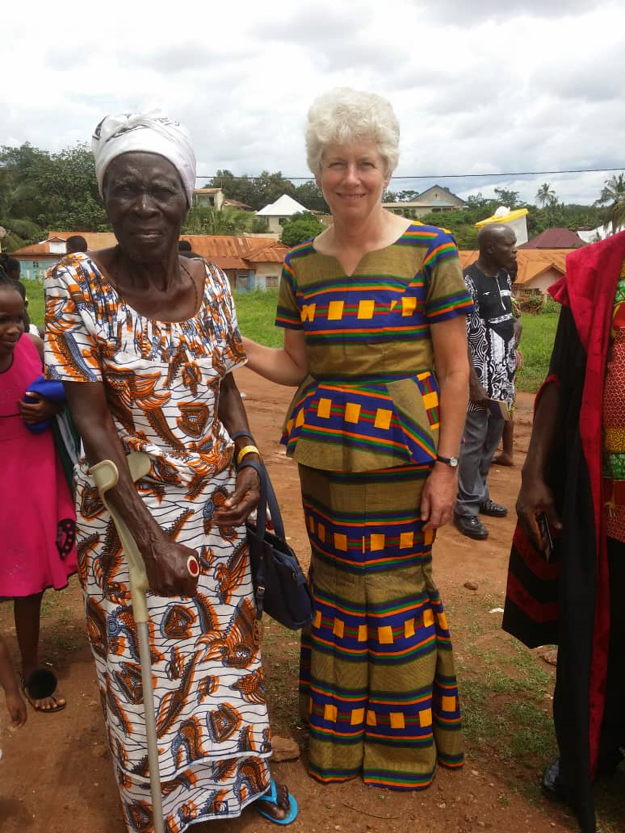 11 Nov 2021
In Flanders fields the poppies blow
Between the crosses, row on row,
That mark our place; and in the sky
The larks, still bravely singing, fly
Scarce heard amid the guns below.
We are the Dead. Short days ago
We lived, felt dawn, saw sunset glow,
Loved and were loved, and now we lie,
In Flanders fields.
Take up our quarrel with the foe:
To you from failing hands we throw
The torch; be yours to hold it high.
If ye break faith with us who die
We shall not sleep, though poppies grow
In Flanders fields.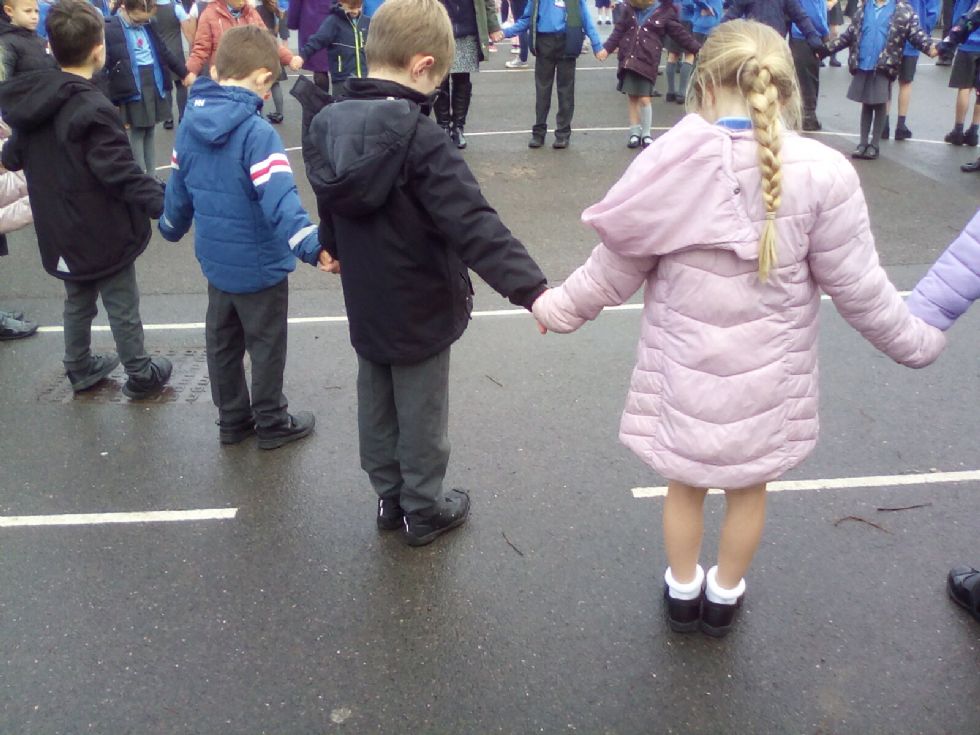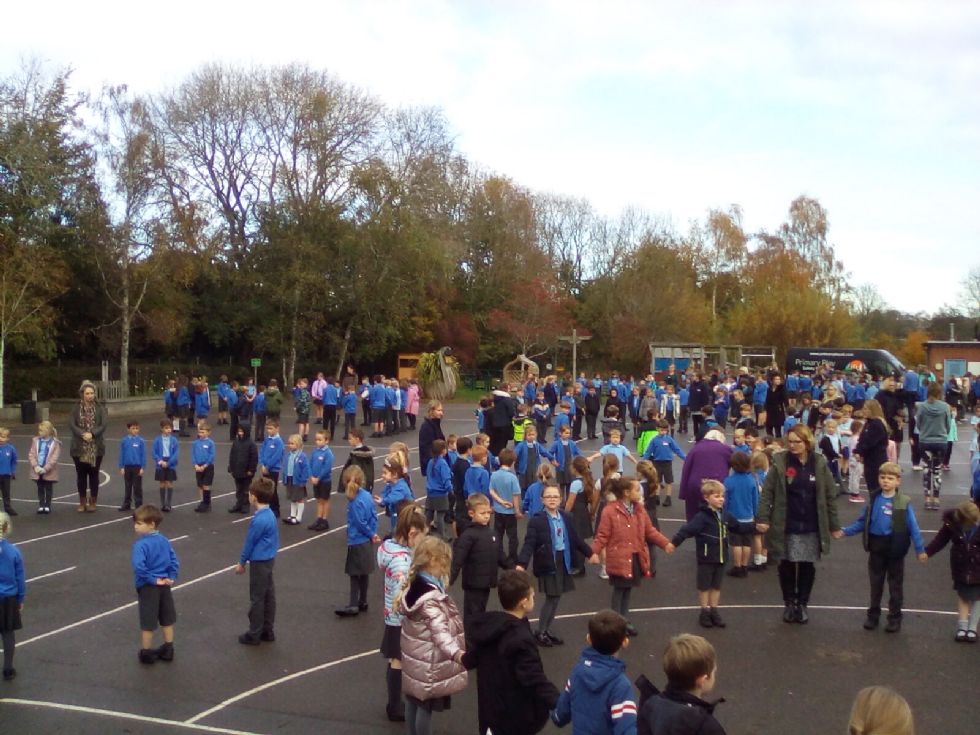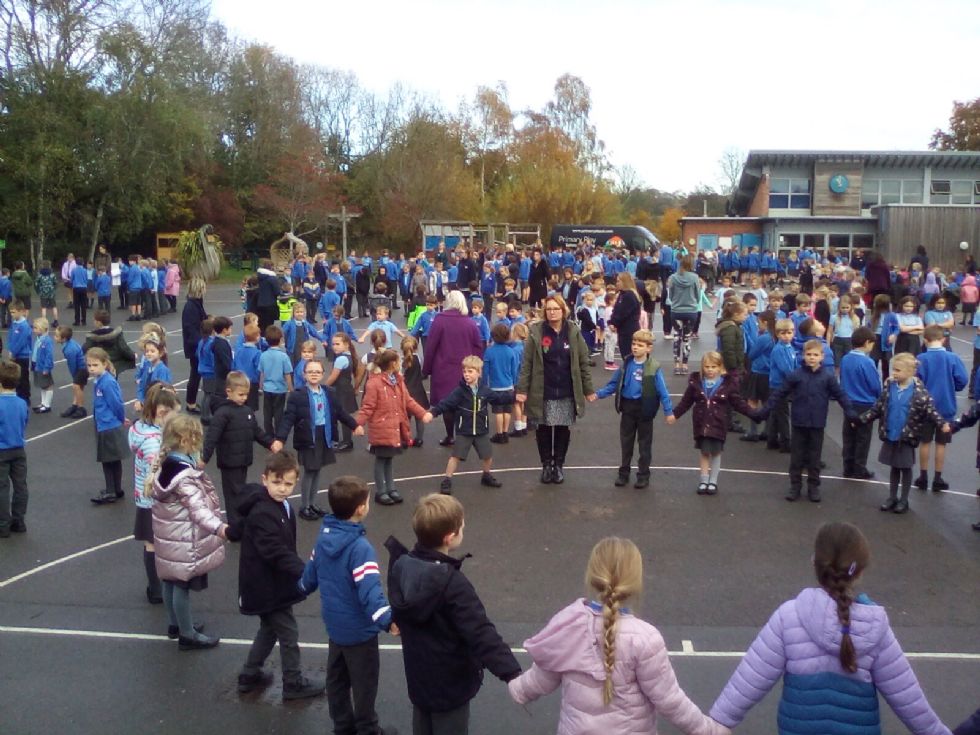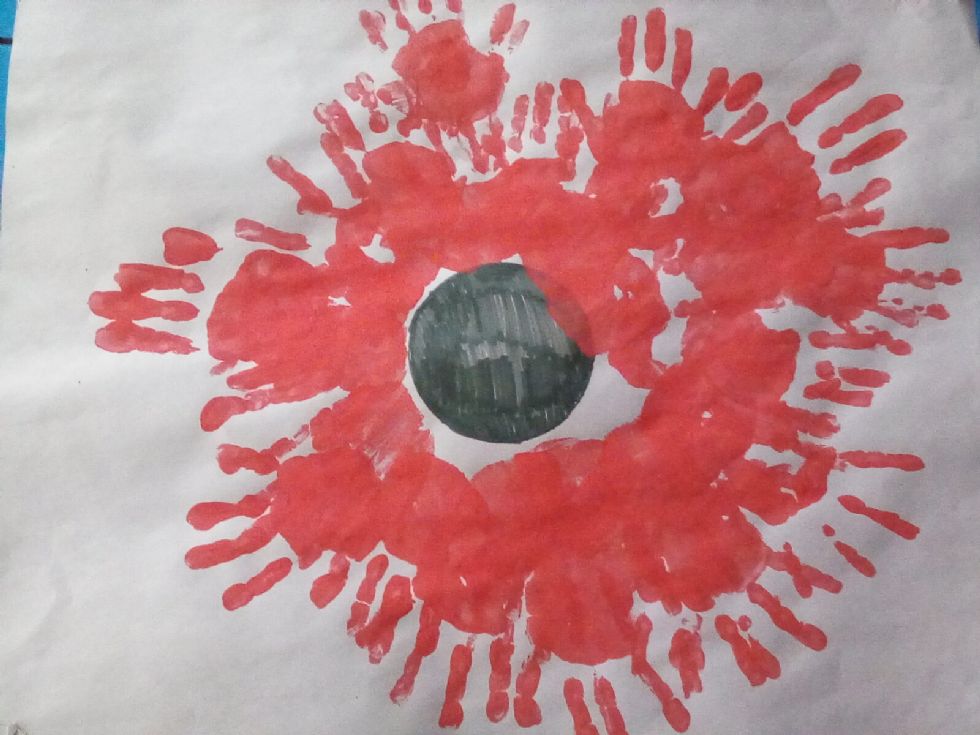 Remembering - 11 Nov 2021
Following on from the 21st October's Worship Wonders activity the school railings are filled with ribbons from the Swanmore community in memory of someone loved and lost.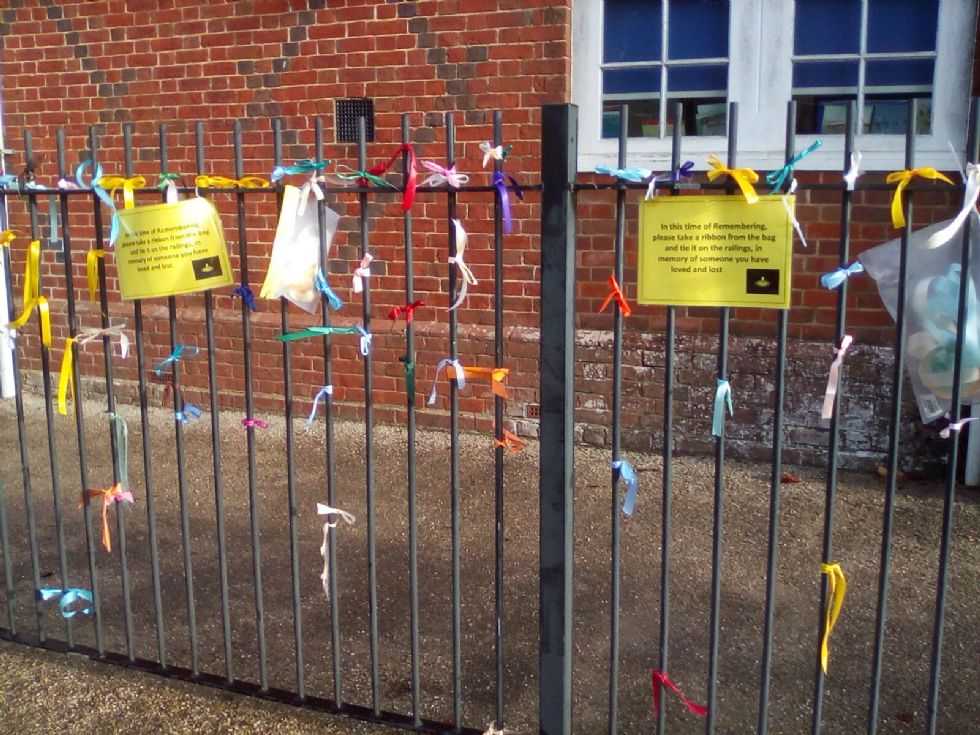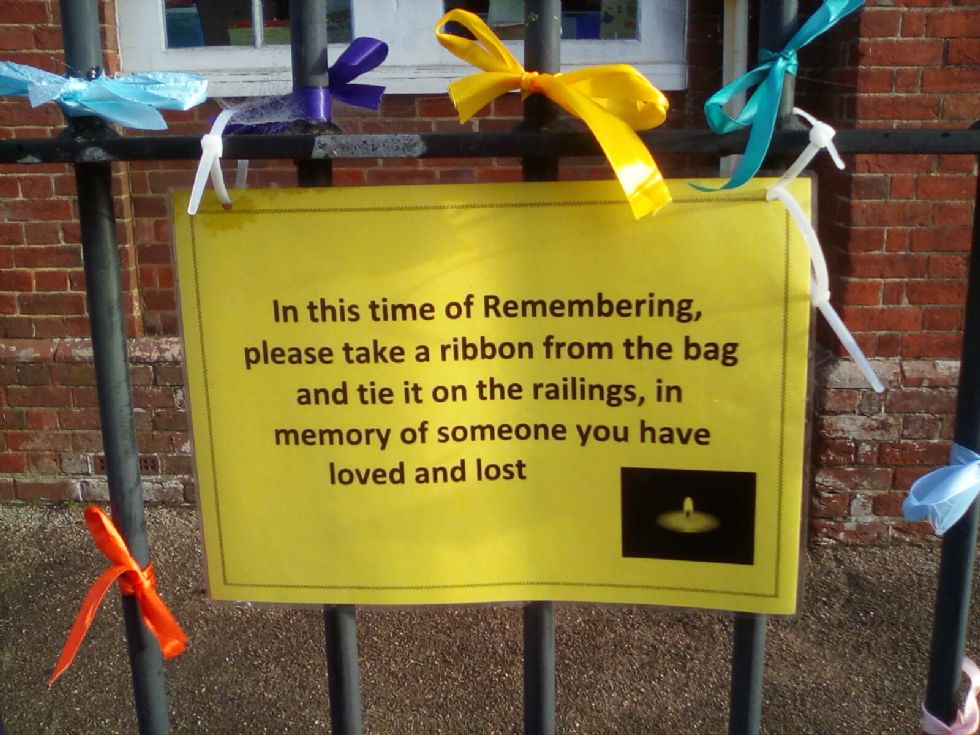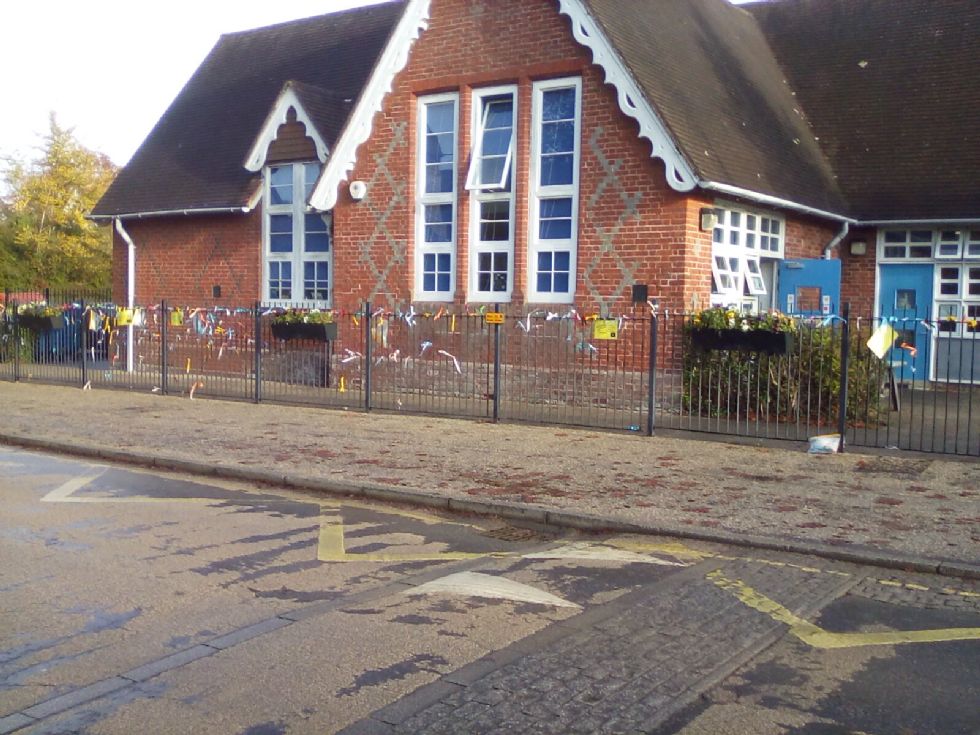 Great Bulb Plant - 8 Nov 2021
This week our thought for the week is 'many hands make light work' and it certainly did this morning when the whole school came together to do their big bulb plant! Thank you to all the adult helpers too who came in to help us plant. The flowers are going to look marvellous when the all appear in the Spring!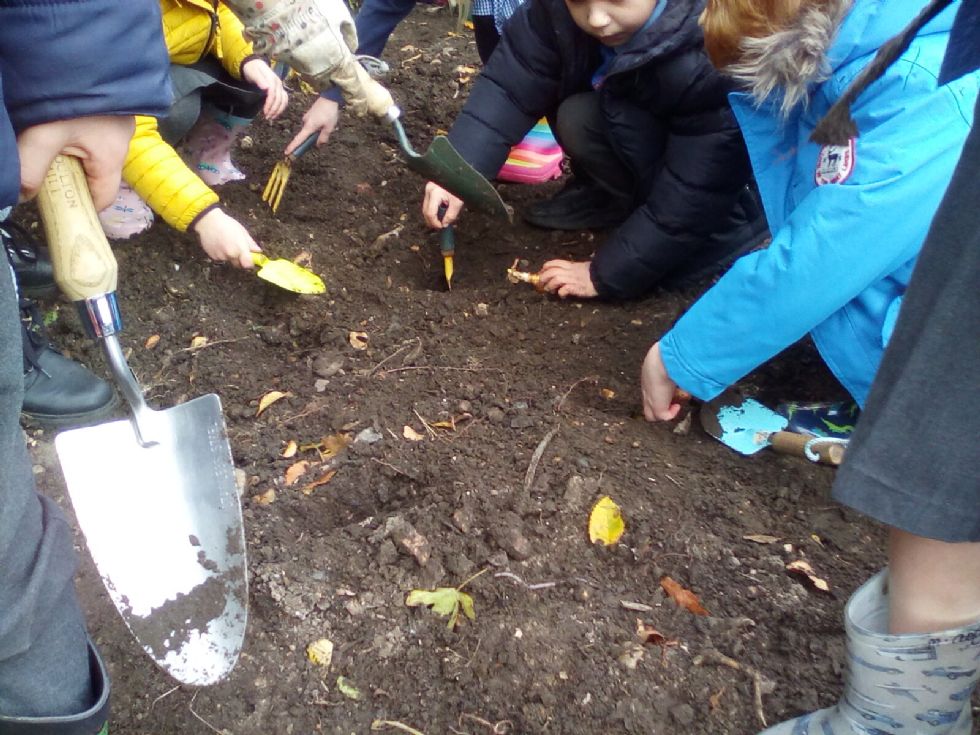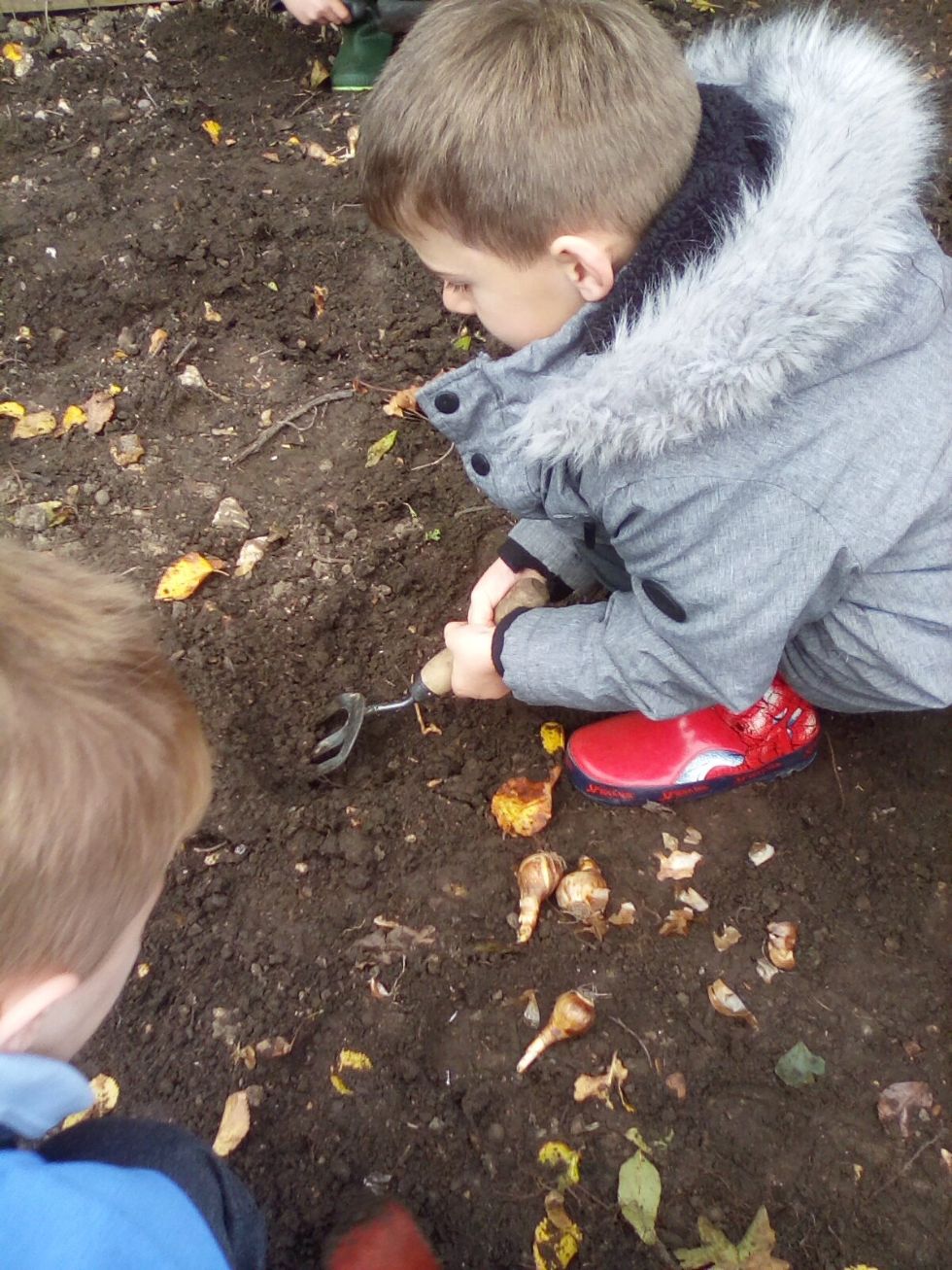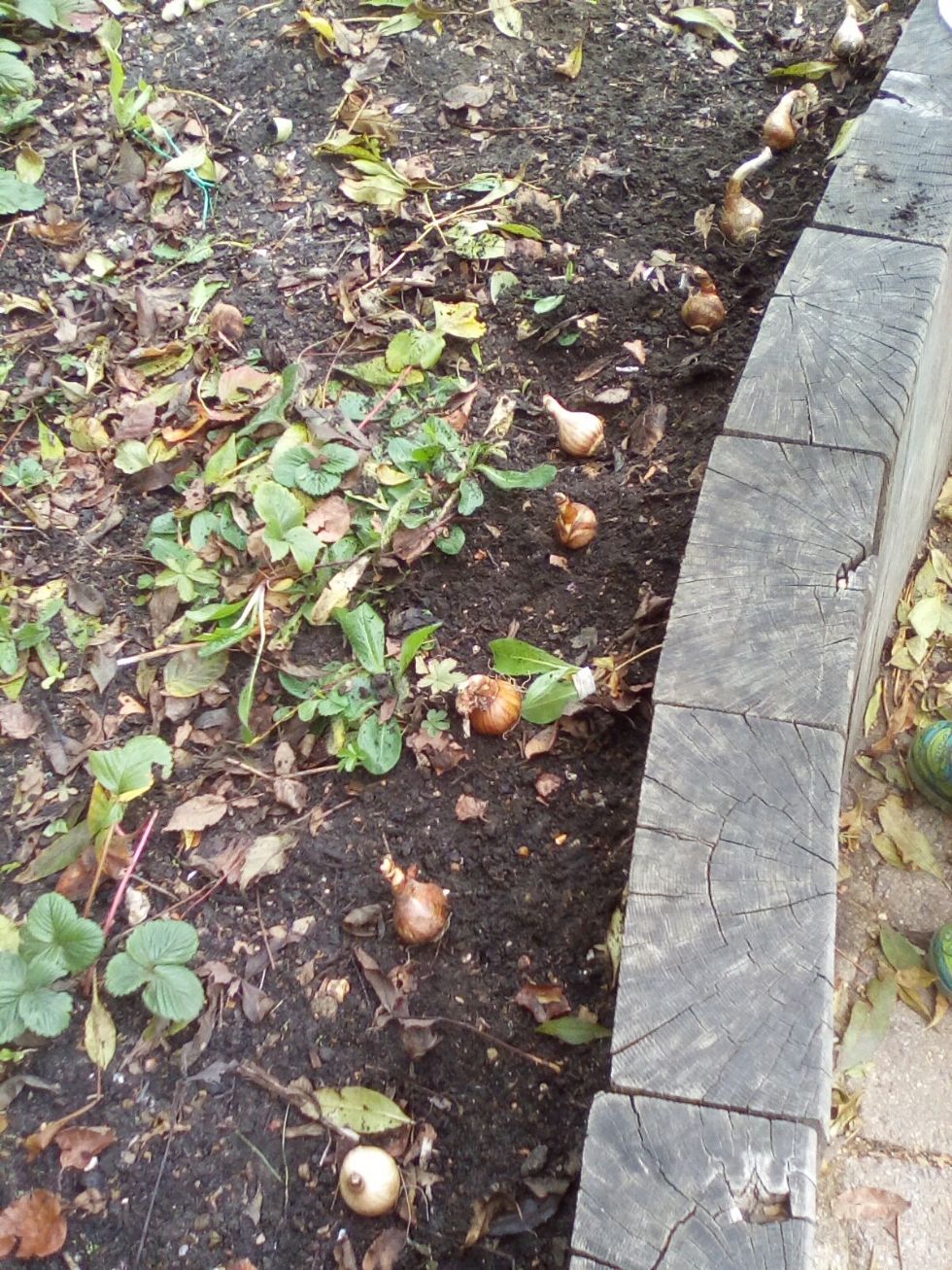 Christmas Shoeboxes - Nov 2021
Huge thank you to all the families who were able to help donate Christmas Shoeboxes for the Rotary Club's charity appeal. 72 children will now have a better Christmas because of you.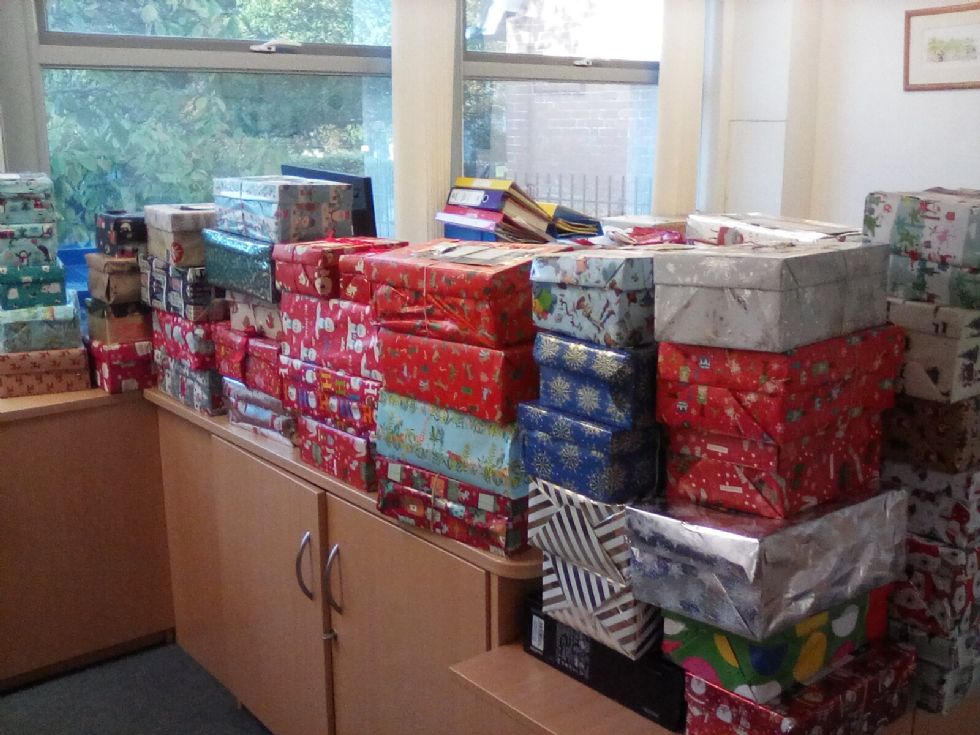 Experience Church - Oct 2021
Year 3 have attended Experience Church today at St Barnabas. They have really enjoyed learning about the church and the significance of its different areas.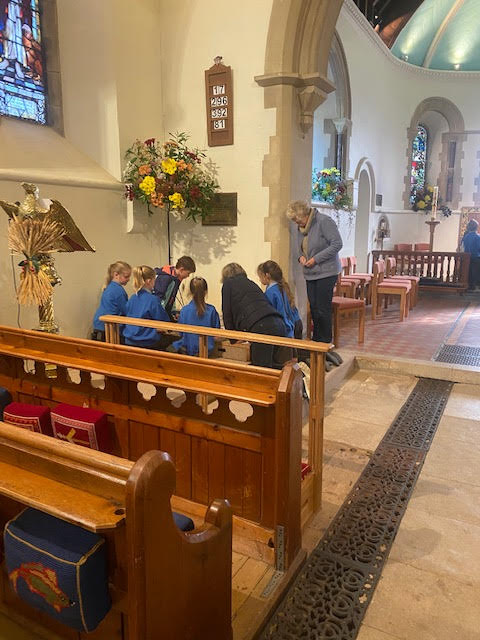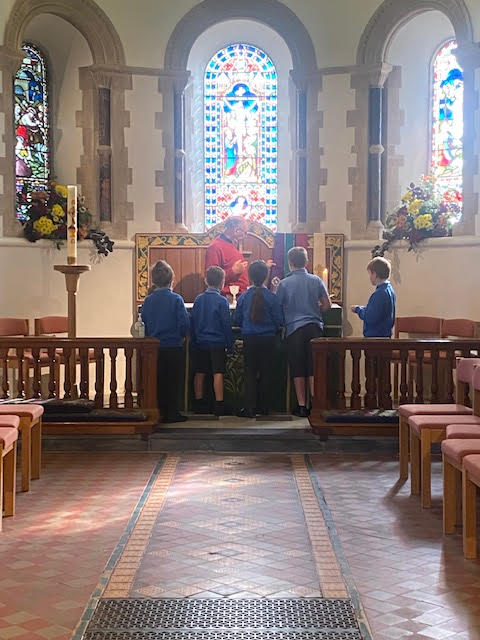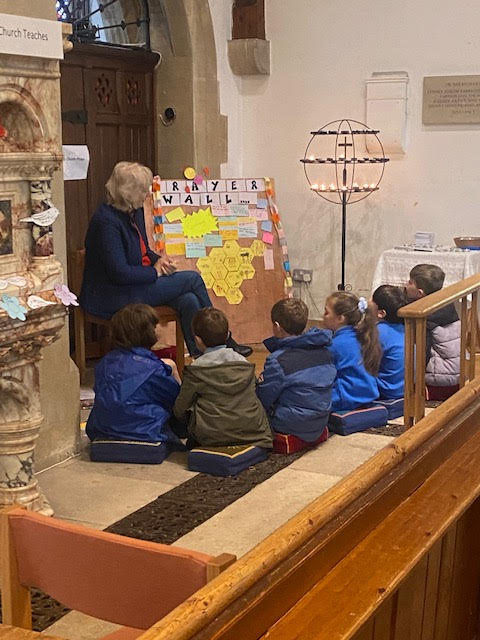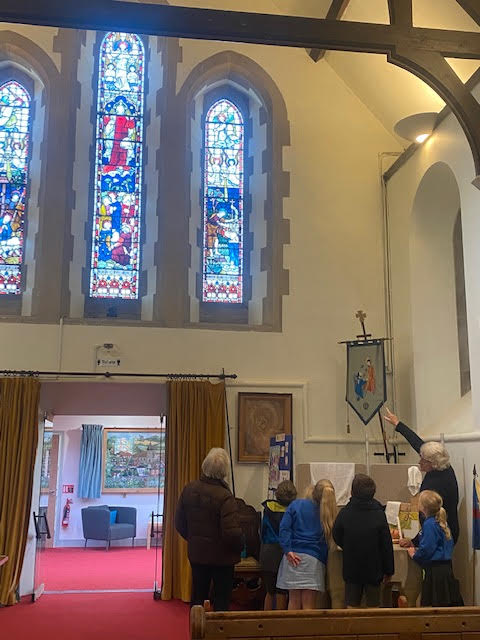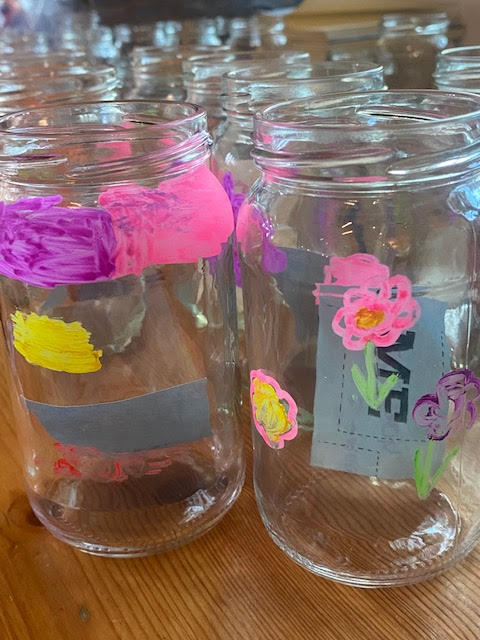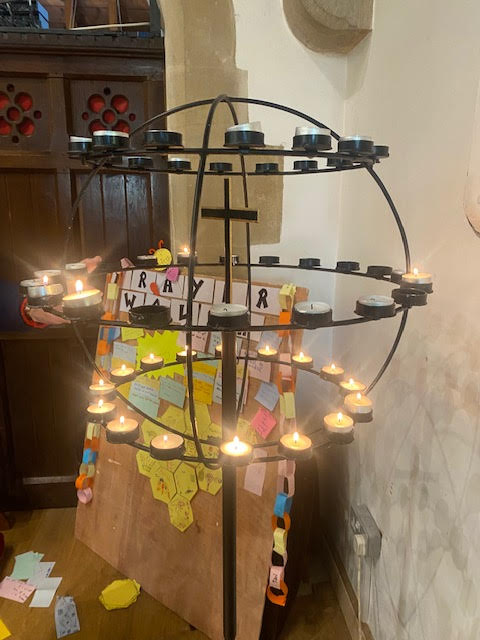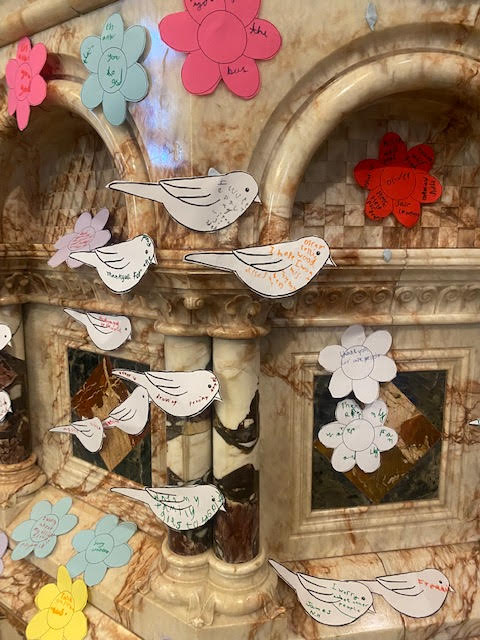 Harvest Festival - 4 October 2021
At out Harvest celebration today at St. Barnabas the children of Swanmore Primary donated many items of food to Southampton City Mission who run a basics bank. Ellie, from Southampton City Mission, was thrilled and felt very blessed with how generous Swanmore children are when thinking about others at Harvest times. The items of food will go to help others in the community. We were also so pleased with the Harvest loaf created by Hattie Chase's grandmother - it took centre stage with all the donations and looked magnificent! Many thanks to St Barnabas for hosting the school's Harvest celebration. All the children and adults enjoyed their time together at the church.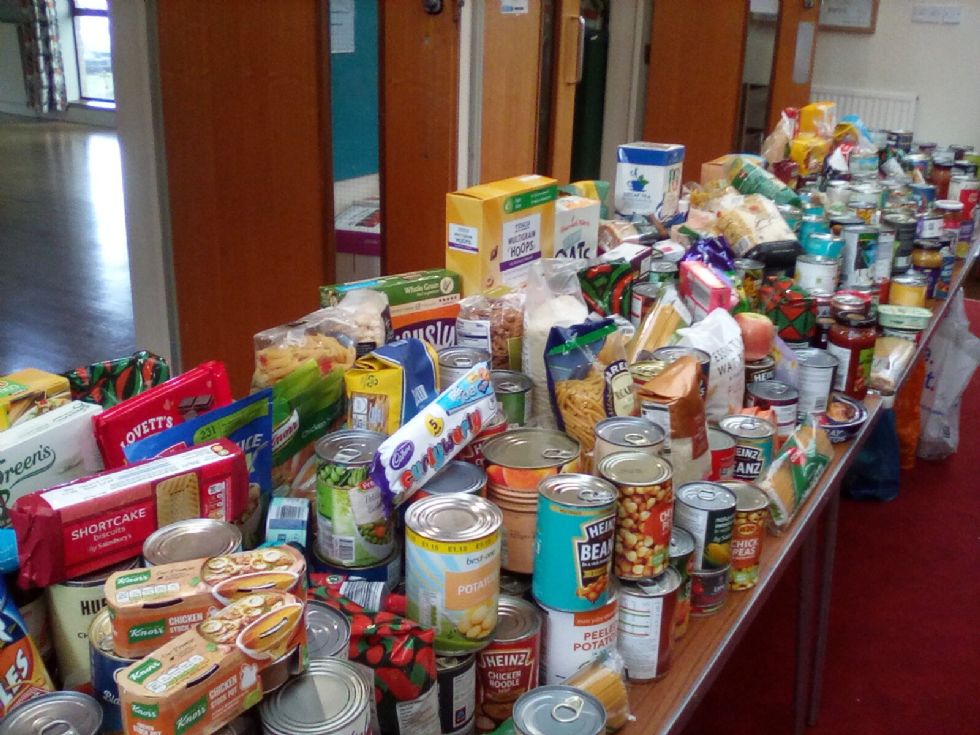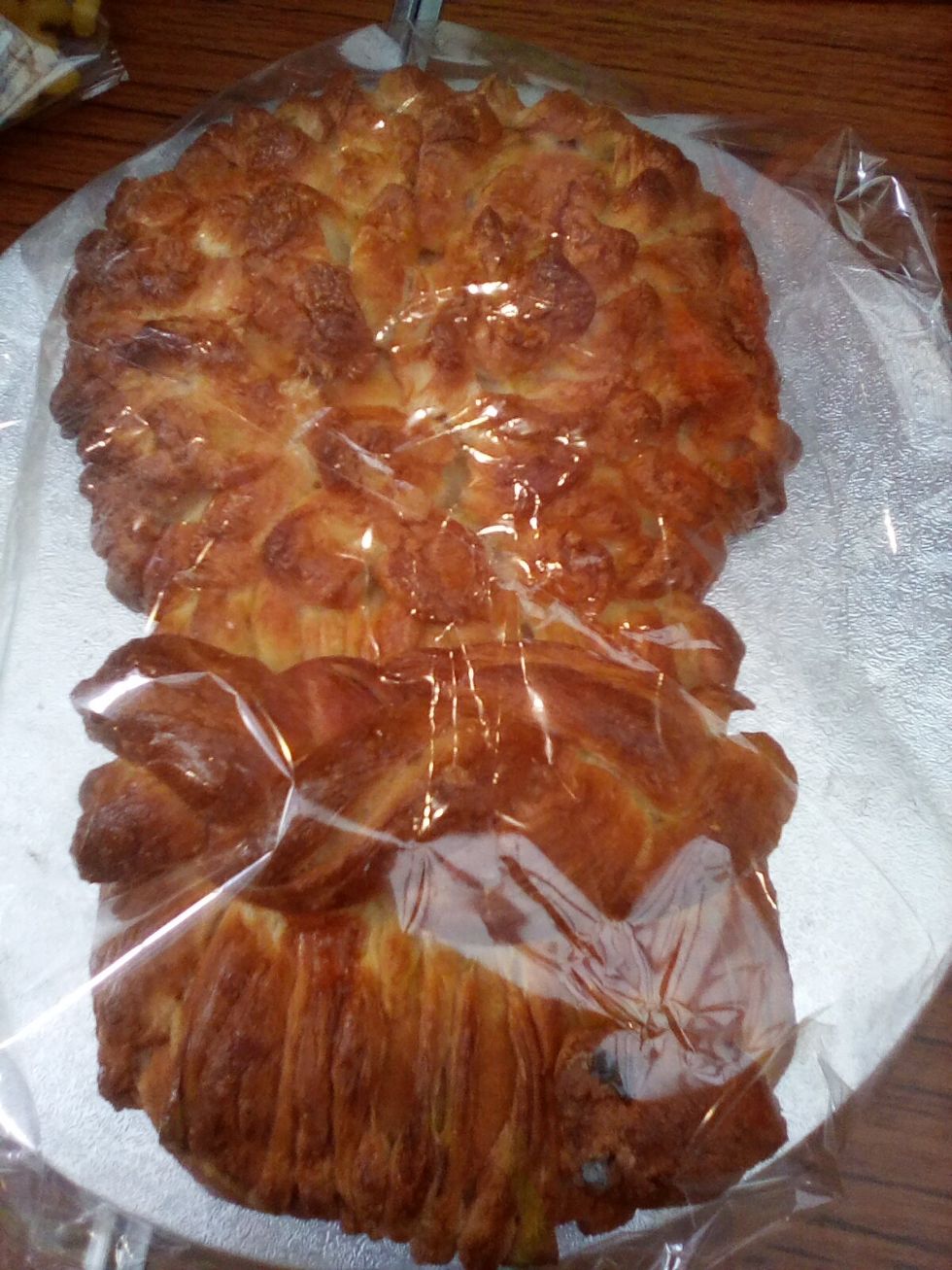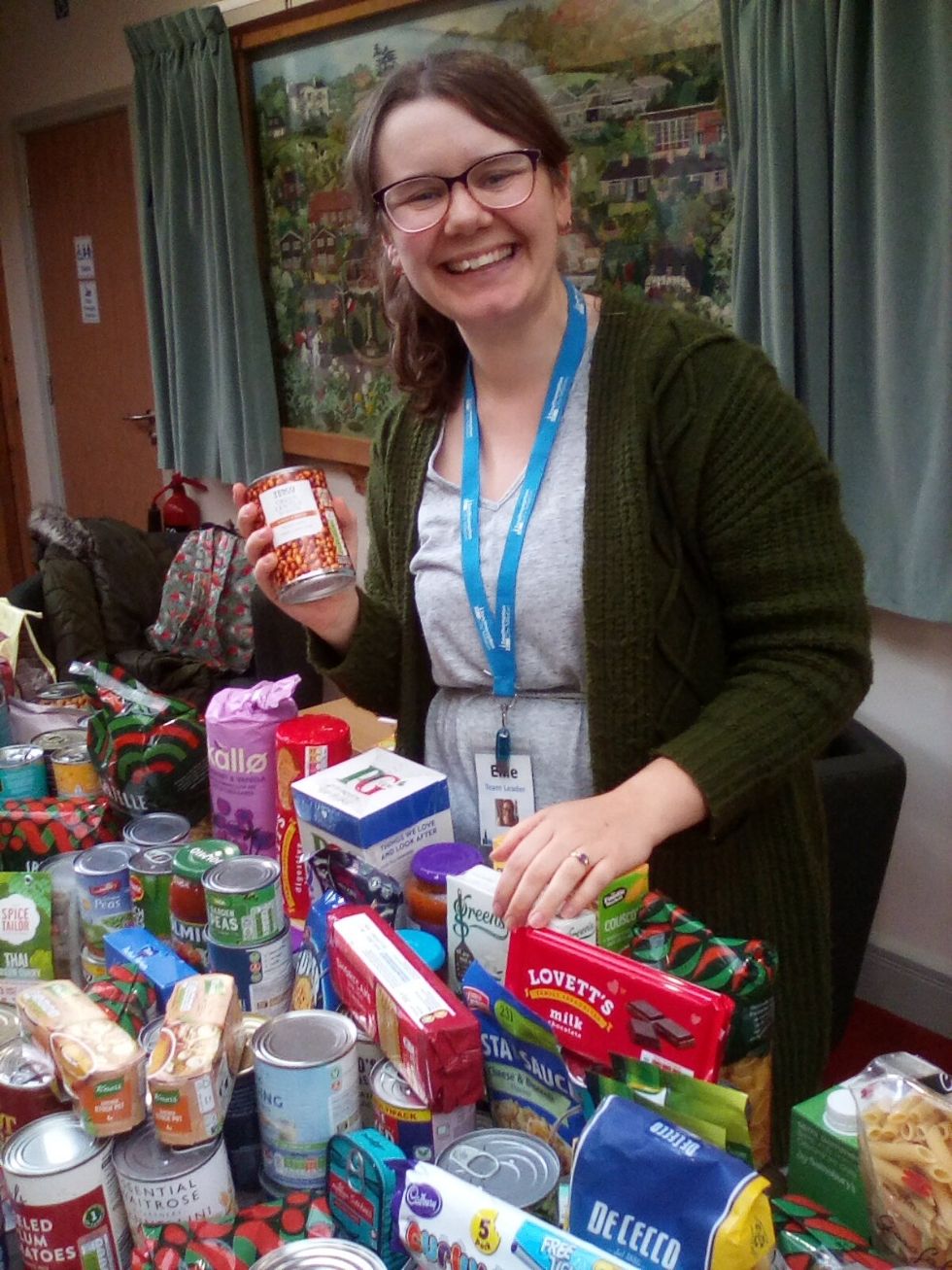 Tap twinning - June 2021
After the very successful toilet twinning fundraising before the pandemic, as part of the children's Global Citizen education, the children's Worship Council has identified an initiative to support one of our school values- 'Charity'. We are hoping to once again help others around the world by raising money for tap twining.
This initiative is importance as it we would be supporting the installation of clean water into communities which currently do not have easy, safe access. It helps highlight to the children, the issues around use of the world's resources and the impact we can have on sustaining them.
From Monday 14th June till Friday 25th June across the school the children will be discussing concepts and issues of injustice, and disadvantage and exploitation of the natural world. Across the school we hope to raise enough money to tap twin a tap per year group (it is £60 a tap). If every child managed to raise £1 then this would be amazing!
UPDATE
Thank you so much for supporting the tap twinning over the last two weeks. The children have learnt all about the need for safe water to drink around the world and have enjoyed creating their taps.
The grand total raised was £360, which means we can now help to place 6 taps in areas around the world which do not have safe water to drink. Thank you so much for your generosity!