New Reception Year and New Family Tours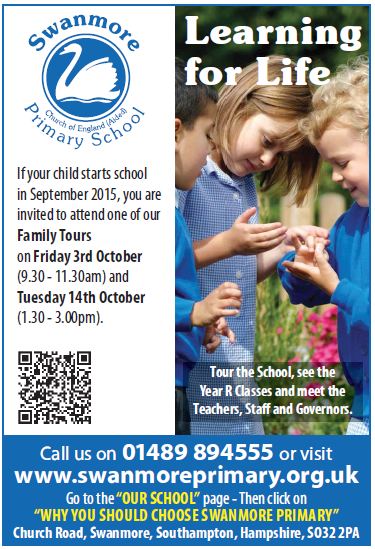 'Do I have to put my local school down as an option if I want to come to Swanmore CE (A) Primary School?'
We would always recommend your catchment school appears on your choices to County so that you have that security of a local place.
'Do I risk not getting a place at my local school when I chose Swanmore as my first choice?'
No, not at all, the County policy states, "For the normal admission round, all on time preferences will be considered simultaneously and ranked in accordance with the admission criteria. If more than one school can offer a place, the parent's highest stated available preference will be allocated."
This means that should you live outside our catchment area you are not disadvantaging yourself at your local school by selecting Swanmore CE (A) Primary first because all places are allocated by county at the same time and you would remain eligible for your local school in the unlikely event that we are completely full.